For Recording
Taylor 362ce 12-Fret
Your takes will sound better than ever before, and you'll save time in the studio
V-Class bracing assists playing in any position up-and-down the neck while never sounding out of tune
The guitar has a rich, balanced, and articulate tone
Short-scale feels "slinky," and you'll be able to play for hours without getting tired
Editor's Choice
Breedlove ECO Pursuit Exotic S 12-String Concert CE
The neck is slim and surprisingly comfortable for a 12-string
The solid Myrtlewood top produces a tone that is clear, bright, and tight
The intonation of this guitar is excellent in all playing positions
You'll feel great about purchasing this 100% sustainable 12-string acoustic guitar
For Strummers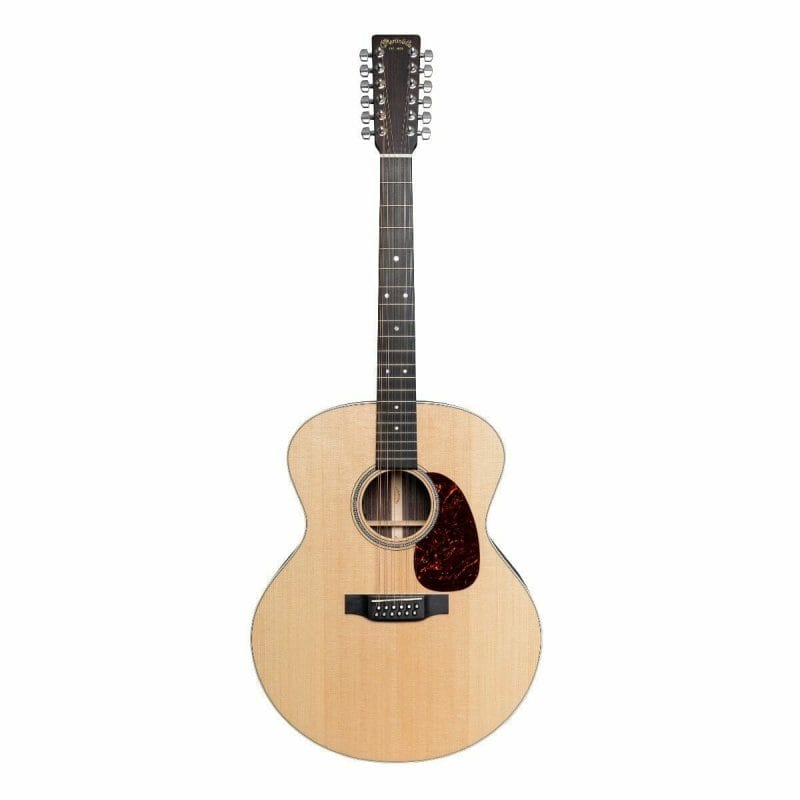 Martin Grand J-16E
A surprisingly comfortable big-bodied guitar that will fill the room with a bold tone
You'll feel like you're on stage playing at the Grand Ole Opry
The ebony fingerboard is tapered, making this acoustic guitar very playable for a variety of styles up and down the neck
The balanced, articulate sound that is perfect for strumming chords
What is the best 12-string acoustic guitar for you?
If you've been playing acoustic guitar for a while, then you've probably thought about adding a 12-string acoustic to your collection.
However, 12-String acoustic guitars can be plagued with tuning and intonation issues, bulky necks, and uneven action. This can make the guitar not fun to play and kill your creativity.
Let's help you avoid this!
I'm going to show you how to find a great 12-string acoustic guitar by giving you a list of some of my favorite models on the market today. I'll also tell why each one made the list and what makes them unique.
My choice for the best 12-string acoustic guitar goes to the Breedlove Pursuit ECO Pursuit Exotic Concert CE for those strapped on time. In terms of price, playability, construction, and sustainability, you can't really find a better option out there.
However, there are compelling reasons to go with one of the other acoustic guitars on this list, so let's begin!
The Best 12 String Acoustic Guitars in 2022 at a Glance
Editor's Choice
You'll feel good about your purchase, knowing that you're helping the environment, saving money, and getting a fantastic 12-string guitar
It's a 100% sustainably built acoustic guitar
Get the durability of laminated back and sides with the resonance of solid wood with Breedlove's EcoTonewood technology
The slimmer neck design makes it easy for beginners to play
There are many incredible options these days for a great 12-string guitar. However, in terms of price, playability, sustainability, sound quality, and design, the Breedlove ECO Pursuit Concert CE stands out over the others.
The first thing that makes this Breedlove acoustic guitar special is its 100% sustainably built. Breedlove utilizes sustainably harvested, locally-sourced Myrtlewood for the top and has developed EcoTonewood for the back and sides.
EcoTonewood is a laminate but consists of sustainable cut African Mahogany in the center with laminate veneer for the outside. This use of hardwood helps the guitar's resonance while also keeping the cost of the guitar low. The EcoTonewood provides a beautifully open sound that you won't get in other acoustic guitars that use a laminated construction.
One of the most common issues with 12-String acoustic guitars is that they are big, bulky, and hard to play.
The Breedlove ECO Pursuit 12-String remedies this problem by utilizing a slim neck design with a 16″ radius. This gives the neck a thinner feel, almost like an electric guitar.
This is a fantastic guitar for newbie guitarists who want to get into the distinctive and inspiring sound of a 12-string, while also an excellent instrument for advanced players looking for a 12-string for up-the-neck noodling.
Breedlove also makes beautiful guitars. The Myrtlewood is harvested in their backyard in Bend, Oregon, USA, and has a unique grain pattern that will make this guitar stand out in a crowd and spark conversations.
Not only is this guitar beautiful looking, but the construction of this guitar is world-class. You will be hard-pressed to find an owner of a Breedlove that has anything bad to say about it.
With this 12-String construction, the quality really shines through when it comes to intonation. 12-string acoustic guitars often have issues with sounding in tune as you play up and down the neck. However, I'm happy to report the Breedlove ECO Pursuit 12-String has excellent intonation in every playing position.
The guitar's tone is slightly brighter but remains very clear and "chimey." I attribute this to the Myrtlewood top, which has a similar tonal balance to maple.
The Fishman Presys Electronics and Pickup System allows you to connect this unique guitar to a PA or amplifier for live performance.
For acoustic guitar players interested in the best 12-String guitar that won't break the bank and a purchase you can feel great about, then the Breedlove ECO Pursuit Exotic S 12-String Concert CE is the guitar for you!
Best for Budget
The open-pore finish makes the guitar lightweight and very responsive
It has a woody and warm tone, with a focused midrange
This guitar is excellent for beginners and players with small hands
Laminated body construction is durable and won't warp or crack as easily as a solid wood guitar
Ibanez is often associated with highly shreddable electric guitars. However, to overlook their acoustic guitars would be a mistake, especially for players on a budget.
The Artwood collection is impressive and features solid Okoume tops and an open pore finish. This design makes a lightweight and responsive guitar, especially for a guitar at this price point.
Okoume is similar to mahogany and features a warm, rich, and robust sound. A slight compression to the tone helps even out the tone, making the guitar more focused and even.
The laminated Okoume back and sides give the guitar durability that won't warp or crack as easily from minor drops and weather changes.
However, the laminated construction does take some of the life and tonal depth out of this 12-string guitar. You get slightly more than what you pay for 🙂
Ibanez has brought their high-playability electric guitar expertise into their acoustic lineup. This guitar features a 15.75" radius which makes the guitar feel slim in hand and is excellent for beginners and players with small hands.
The guitar also features a Fishman Sonicore electronics and pre-amp, so you can bring your guitar out on the road.
Having onboard electronics is an excellent feature for any guitar. However, the electronics often have an unappealing "quack" that won't fully translate the acoustic sound to the stage with more affordable guitar models.
Unfortunately, the Ibanez AW5412 electronics suffer a bit from this common issue.
Also, another thing to note for those considering purchasing is that to get the most out of this guitar, you should get a basic guitar set-up after purchase. The action can often be high, making playing this guitar a little difficult right after unboxing. This isn't a knock on Ibanez as a company, as this is a common issue for many guitars in this price range.
Another negative about this guitar is that it doesn't come with a gig bag or case. So you will have to account that into your final purchase price to ensure proper care of your guitar.
All in all, for the price point, build, and sound quality, you can't go wrong with the Ibanez Artwood AW5412 for your new 12-string acoustic guitar.
Best for Recording
The ebony neck is silky and easy to play, making chords and riffs a breeze
Solid mahogany top produces a rich, articulate sound that's smooth and records well
V-Class bracing helps eliminate pesky intonation problems
Make an impact and save money in the studio with a perfect take every time
When searching for the best 12-string acoustic guitar for studio sessions, there are some design features you should consider:
Comfortable and easy to play for long periods
Focused, punchy, and balanced tone
Versatility in genres and playing styles
Great intonation
Often finding a guitar to tick all these boxes, especially considering the inherent issues associated with a 12-String guitar, can be difficult.
However, Taylor Guitars has an answer!
Taylor is no stranger to modern, innovative, and forward-thinking guitar making. They have recently brought this ingenuity to the 12-String guitar.
There is a lot to love about the Taylor 362ce 12-Fret V-Class guitar for recording and general playability.
First, the short-scale mahogany neck (24.875") creates a more "slinky" playability that is super comfortable for a 12-string guitar.
First, Taylor Guitar's has designed a bridge with six bridge pins, which creates a more exact breakpoint for all 12-strings. This will give the guitar a smoother, more consistent feel and make changing the strings easier.
These design functions make for great recording sessions, especially when you have to record take after take.
Secondly, the grand concert body style, 12-fret design, and solid mahogany top, with Tasmanian blackwood back and sides, produce a very articulate, smooth, and rich acoustic sound.
Thanks to the mahogany top, there is a slight compression to the tone that produces very even dynamics across all 12 strings.
This helps get you a more "radio-ready" tone right out the gate and will require less mixing in post-production.
The Taylor 362ce also features impressive, innovative features that make this guitar stand out for recording applications.
The V-Class bracing helps the acoustic guitar resonate more evenly, giving a guitar near-perfect intonation, dynamics, and sustain.
The 362ce's V-Class design also gives this guitar great versatility in many musical genres and playing styles.
You won't be plagued by intonation issues that other 12-String guitars often suffer from.
There is nothing worse than laying down a perfect take in the studio only to discover your guitar sounded out-of-tune in specific positions on the neck. This problem is only amplified by the "under the microscope" accuracy of microphones.
This guitar also features Taylor's patented Expression 2 Electronics and pickup system. This system provides a superior plugged-in tone that adds clarity and depth to your recorded tone.
All in all, if you're looking for a modern, innovative, and highly comfortable 12-string guitar to record with, then the Taylor 362ce V-Class is a perfect guitar to add to your collection!
To take a more in-depth look at the best Taylor acoustic guitars, please read my article "The Best Taylor Acoustic Guitars For All Styles and Budgets"
Best for Gigging

Beautifully handcrafted in Japan and built for the stage
The aged solid spruce top gives the guitar more resonance and projection
You'll never have to worry about your guitar sounding bad at any venue or situation with the CT4B II Preamp
This 12-string guitar is perfect for any playing style and genre of music
Takamine guitars are the grandfather of modern acoustic-electric guitar design. They were the first company to introduce the under-saddle pickup, which revolutionized the on-stage guitar.
So it would only make sense to look to Takamine to find the best 12-string acoustic guitars for the stage.
The Takamine EF400SCTT is a Japanese, handcrafted 12-string featuring a thermal solid spruce top and solid Indian rosewood back and sides.
The term "thermal" means that the solid spruce is aged. Hence, the guitar has a more open and resonant tone generally associated with old vintage acoustic guitars.
What makes this guitar so great for the gigging musician is Takamine's proprietary CT4B II Preamp. This pre-amp design features tube-circuitry that fattens up the plugged-in tone and produces a guitar sound reminiscent of a vinyl recording.
This electronics and pre-amp section ensures that you retain the smooth and robust acoustic sound when you're plugged into a PA system.
It also comes with a built-in three-band EQ for easily tweaking your tone to fit any venue and playing situation.
The Takamine EF400SCTT also features a glossed mahogany neck and rosewood fretboard that feels glassy under your fingers. This playability feels terrific as you move up and down the neck and is excellent for various genres and playing styles.
When you pick up the Takamine EF400SCTT, you will quickly see why Takamine is a brand loved by artists such as Bruce Springsteen, Blake Shelton, and Garth Brooks.
With high-quality construction, great electronics, and easy and versatile playability, there's little doubt that the EF400SCTT should be your go-to 12-string guitar for your next gig!
To take a more in-depth look at the best Takamine acoustic guitars, please read my article "The Best Takamine Acoustic Guitars for Performing Artists"
Best for Fingerstyle
The tone is warm and intimate, perfect for light strumming and fingerpicking
Your fingers will glide effortlessly over the strings, and the neck feels like butter under your fingertips
V-Class bracing provides near-perfect intonation, so you will sound in tune no matter where you play on the fingerboard
Comes with a hardshell case
12-string guitars sound fantastic when played fingerstyle. However, the challenge with many 12-String Guitars is they have bulky necks, intonation issues, and uneven feeling strings, which can ruin single note articulation.
This can be a problem for serious players looking for the best 12-string acoustic guitars for fingerstyle.
However, Taylor Guitars released the 552ce 12-Fret V-Class in 2020 and might have made the perfect fingerstyle acoustic guitar.
The 522ce features a solid cedar top and solid mahogany back and sides. Cedar is very softwood that is often found on a classical acoustic guitar. It produces a warm and intimate tone perfect for light strumming and fingerstyle playing.
The one drawback to cedar is that it doesn't have a tremendous dynamic range and, when strummed too hard, can degrade in sound quality.
However, with the small grand concert body, tonewood combination, and short-scale, you get a 12-string guitar that is wonderfully articulate, balanced, and easy to play.
The V-Class bracing offers excellent sustain and near-perfect intonation so you won't sound out of tune when playing in the upper registers of the acoustic guitar.
Also, the satin-finished mahogany neck paired with the ebony fretboard provides that classic buttery Taylor playability.
Suppose you're looking for an acoustic guitar with warm classical tones, intimate playability, and outstanding note articulation. In that case, the 522ce 12-Fret V-Class will take you there!
To discover some other great fingerstyle guitars, refer to my article "The Best Fingerstyle Guitars for Acoustic Players and Songwriters" today!
Best for Flatpicking & Strumming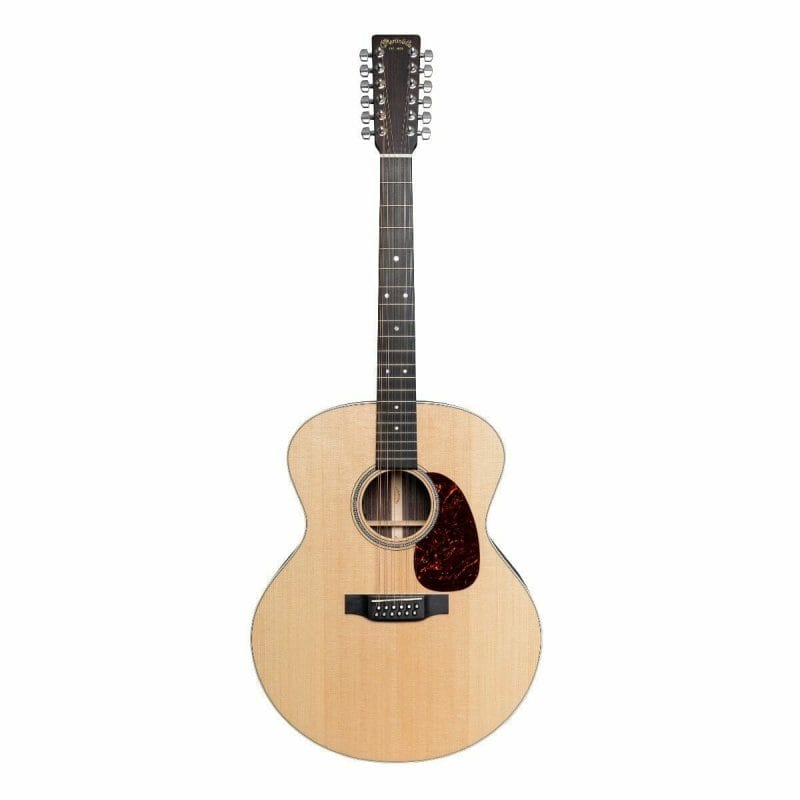 The tone is full and bold, with excellent intonation
A smooth and robust sound that is perfect for strumming
Very comfortable Jumbo design with the 000 body depth and tapered neck shape
Superior craftsmanship from a company that's been around for 200 years
Sometimes you want a 12-string acoustic guitar that isn't subtle and will produce a rich, loud sound.
Martin's Grand J-16E perfectly fits the bill.
At first glance, you will notice that this is a very large-bodied guitar. It might seem intimidating at first, but as you inspect it further, you will see that Martin has thoughtfully considered how to maximize playability with this guitar.
First, this guitar features a triple-0 (000) body depth (4 1/8") which is more shallow and comfortably snugs up against the body.
Second, the ebony fingerboard is tapered. This makes this acoustic guitar very playable for various styles up and down the neck.
The Martin Grand J-16E features a solid Sitka spruce top and East Indian Rosewood back and sides for a classic tonewood pairing.
The solid Sitka spruce top with scalloped bracing is a very dynamic tonewood that will put out what you put into it. This is perfect for those with heavier strumming hands and plays with picks.
The pinched waist of this Jumbo body also helps focus the sound and creates a smooth and robust tone that is perfect for strumming. Each note within the chord is articulate and balanced and will project across the room.
The Martin Grand J-16E also has the Fishman Matrix VT Enhance NT2 pickup system. This set-up includes a popular Matrix under-saddle pickup and an advanced Enhance element that may be mixed into the signal through controls within the soundhole.
The Martin Grand J-16E 12-String Guitar is a fantastic guitar with a rich sound, accessible playability, and excellent craftsmanship that will last you a lifetime!
To take a more in-depth look at the best Martin acoustic guitars, please read my article "The Best Martin Acoustic Guitars for the Tone-Obsessed Player"
Best Premium
This 12-string has a full, round, and balanced sound that's loud
Beautiful, classic design that will never go out of style
This guitar is made of the highest quality materials
This is the quintessential 12-string sound you have heard on your favorite records
Look no further than the Guild F-512E Jumbo if you want a classic, rich, full-toned 12-string acoustic guitar.
This 12-string guitar features a solid Sitka spruce top and a flamed maple back and sides. This tonewood combination produces a thunderous guitar that projects sound across a room.
The solid Sitka spruce top also has a wide dynamic range that won't lose clarity when played hard, while the flamed maple back and sides enhance the bright sound of the octave strings.
Overall this guitar's tone is a beast!
The Guild F-512E Jumbo is also an understated beauty. It might not be as flashy as some of the other acoustic guitars on this list, but you will see that Guild spares no detail when you inspect it closely.
There is a genuine bone nut and saddle on top of an Indian rosewood bridge. This combination helps with the resonance of the guitar while maintaining excellent intonation.
The Gotoh SE700 open-gear tuners are of the highest quality, so you can be confident that none of your 12 strings will slip out of tune while you play.
This 12-string guitar also features a mahogany neck with an ebony fingerboard. This is my favorite neck tonewood combination as it provides a smooth playing experience.
The Guild F-512E also features LR Baggs Anthem electronics for an authentic and inspired plugged-in tone no matter what system you play through.
If you are looking for that 12-string guitar tone you've heard on countless classic records, then your only option is the F-512E!
Buyer's Guide
While I'm sure that my recommendations will suit most guitar players, there are still lots of other great options I missed that are worth your time and attention.
I've put this buyer's guide together to assist you in your research so that you can make an informed decision based on your own requirements as a guitar player.
Body Shape
12-string acoustic guitars often use big, meaty body styles like a dreadnought or jumbo. These body styles are used to support the added tension of the extra strings.
However, recent innovations from companies such as Taylor have been pushing the limits of what a 12-string acoustic can be. So in recent years, there has been an introduction of smaller body shapes that are definitely turning heads and changing the 12-string landscape.
The following are the common body styles you will find when shopping for your next 12-string.
00 or Grand Concert
A Grand Concert is a great body type for solo artists and singer-songwriters. It creates an intimate, balanced, and articulate tone.
They're also beautiful instruments for fingerpickers and lighter strummers. The tiny, pinched-waist has a quick response that favors delicate playing styles.
These guitars will lack the projection of a dreadnought or jumbo body, but what it lacks in loudness it makes up for in clarity and depth.
Dreadnought
Dreadnought guitars have a powerful, deep low end. On the other hand, this low-end emphasis may at times result in a muddy mid-range. This can result in chords not sounding balanced and clear.
The Dreadnought body type is great for musicians who play with other loud acoustic instruments and need to cut through the mix.
Jumbo
The Jumbo-sized acoustic guitar is a beautiful combination of dreadnought and grand concert guitars. A jumbo offers the projection and loudness of a dreadnought but with the note articulation of a smaller-bodied concert guitar.
As the name states, Jumbos are large and may be tough to play for those with small hands.
Tonewoods
Tonewoods have a significant impact on your musical instrument's sound, playability, and price.
Often when dealing with most mid-range to high-end 12-string acoustics, you will have an all solid wood construction.
I'll quickly go over the most common woods for both the top and the back and sides.
Topwood
The soundboard (or top wood) of an acoustic guitar is a critical construction component. It has the most influence on your instrument's projection, playability, and dynamics.
Here are the most frequently used soundboard tonewoods you will find on 12-string guitars.
Spruce
Spruce is versatile and dynamic tonewood and can fit many playing styles and musical genres.
Spruce is the most frequent tonewood in acoustic guitar construction, and it's a fantastic choice for a balanced and classic-sounding acoustic guitar.
While there are many options for Spruce, the most common is solid Sitka spruce.
Mahogany
The warmth and depth that a good mahogany guitar offers are well-known for folk, blues, and indie musicians.
When used as a top wood, mahogany has several advantages. One of them is that it naturally compresses the guitar's tone, which reduces its dynamic range. This may benefit players who want their playing to sound more uniform and even with less effort.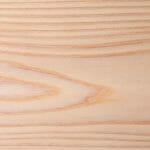 Cedar
Cedar is a soft tonewood that resembles spruce. However, It lacks the same dynamic range as spruce, but it does have a warm tone that you won't often hear in other tonewoods.
It's a wonderful choice for musicians who lightly strum and fingerpick.
The disadvantage of cedar is that it doesn't have fantastic projection. This means the sound will degrade if played with a heavy strumming hand.
Body Wood
The guitar's general EQ response is influenced by the body wood construction.
Here are the most common body woods and their sound characteristics:
Mahogany
Mahogany is a popular wood for guitar body construction. It has a distinct tone, sustain, warm midrange, and mellow sound.
This is an excellent body wood for recording artists and guitarists who haven't yet mastered their strumming hand.
Rosewood
Rosewood is a beautiful tonewood with a scooped midrange that works well for singer/songwriters.
The "smiley face" EQ curve helps the vocalist occupy that frequency range and prevents clashing between the voice and the instrument.
Rosewood also has rich overtones and a smooth high end.
Maple
Maple is one of the most beautiful-looking tonewoods that can often seduce a player to purchase on looks alone.
However, not everyone loves the sound of maple, and it has a specific purpose in a lot of guitar designs.
Maple's lack of overtones makes it a perfect tonewood for strumming. It helps keep each note within a chord articulate and balanced. Maple doesn't color the sound and helps create a loud-sounding guitar.
Maple is often used for Jumbo acoustic guitars for this reason.
Scale Length
12-String guitars are often full-scale (around 25.5"). However, manufacturers like Taylor make short-scale 12-string designs that produce less string tension.
This is great for players who might suffer from arthritis or other ailments that make fretting more difficult.
So when sorting through what the best 12-string acoustic guitars will be for you, consider the scale length.
FAQ
The most common questions about 12-string acoustic guitars.
What is the easiest 12-string guitar to play?
The easiest 12-string guitar to play is a shorter-scale guitar like the Taylor 362ceV 12-Fret. This is because there will be less string tension, making the strings easier to press down on.
Also, the Taylor's have a smaller body design that feels more comfortable for many players than the more giant Jumbo and Dreadnought body styles.
What are the common issues with 12-string guitars?
The common issues with 12-string guitars are bulky necks, intonation issues, and uneven action due to so many strings.
When you look at more affordable 12-strings, you often are fighting an uphill battle when it comes to playability and maintenance.
Investing in a quality acoustic from a reputable brand will help alleviate some of these issues and ensure you get a highly playable 12-string acoustic.
Is a 12-string acoustic worth it?
A 12-string acoustic is worth it if you're looking for that chimey, harp-like sound out of your acoustic guitar.
It shouldn't be the first acoustic guitar you purchase. A six-string is more versatile and dependable in most situations.
However, if you are looking for a unique and inspiring acoustic sound, investing in a 12-string is a wonderful way to stay creative.
Do they make 12-string electric guitars?
Yes, they make 12-string electric guitars. Famous brands that make sought-after 12-string electrics are Rickenbacker, Dan Electro, Fender, and Paul Reed Smith.
To Recap
12-string acoustic guitars are an exciting and inspiring option for musicians exploring new and inspiring musical territories.
As you can see, there is a wide variety of 12 string acoustics available on the market today that offers different benefits depending on your needs and budget!
For those looking for the most affordable, sustainable, and playable 12-string acoustic, then the Breedlove Pursuit ECO Pursuit Exotic Concert CE is a great choice.
Go check it out on zZounds now!
For Recording
Taylor 362ce 12-Fret
Your takes will sound better than ever before, and you'll save time in the studio
V-Class bracing assists playing in any position up-and-down the neck while never sounding out of tune
The guitar has a rich, balanced, and articulate tone
Short-scale feels "slinky," and you'll be able to play for hours without getting tired
Editor's Choice
Breedlove ECO Pursuit Exotic S 12-String Concert CE
The neck is slim and surprisingly comfortable for a 12-string
The solid Myrtlewood top produces a tone that is clear, bright, and tight
The intonation of this guitar is excellent in all playing positions
You'll feel great about purchasing this 100% sustainable 12-string acoustic guitar
For Strummers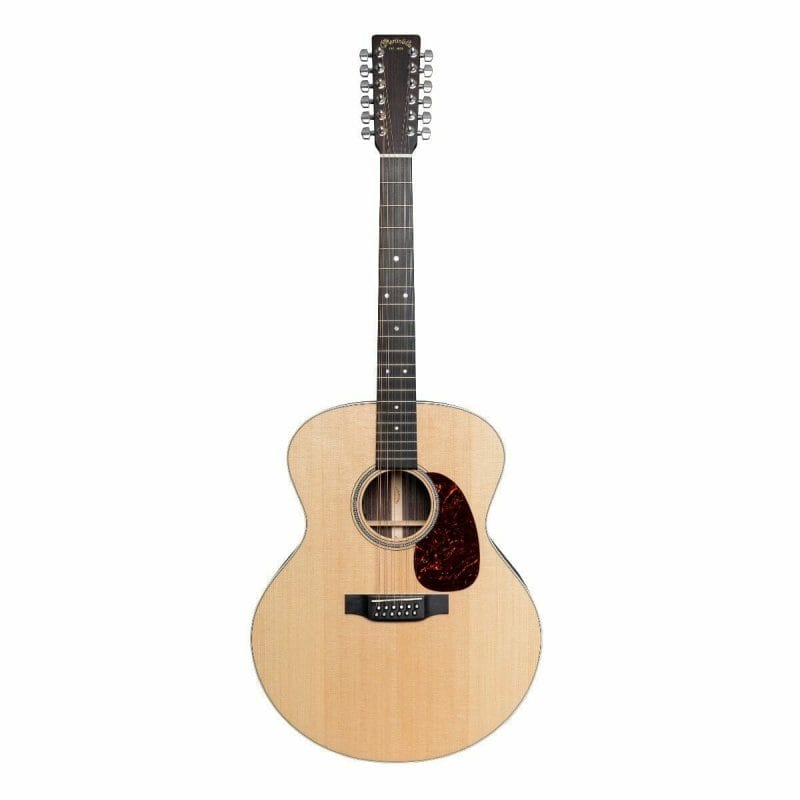 Martin Grand J-16E
A surprisingly comfortable big-bodied guitar that will fill the room with a bold tone
You'll feel like you're on stage playing at the Grand Ole Opry
The ebony fingerboard is tapered, making this acoustic guitar very playable for a variety of styles up and down the neck
The balanced, articulate sound that is perfect for strumming chords